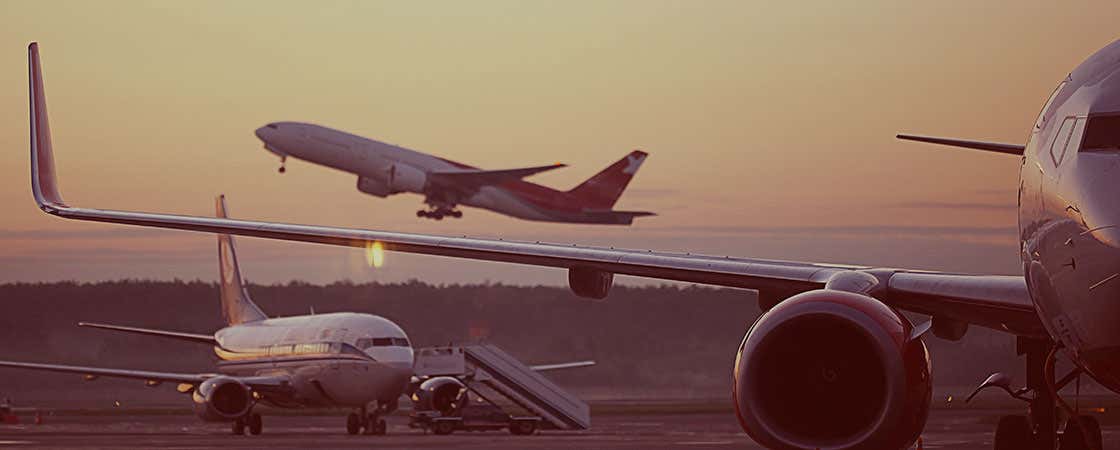 Milan Malpensa Airport, Italy
Milan Malpensa Airport (MXP) is Milan's largest international airport and with the most passengers. Over 22 million travellers arrived or departed from Malpensa in 2017, making it the second most important airport in Italy, after Fiumicino Airport in Rome.
One of the downsides of this airport is that it is quite far away from Milan's city centre. It is located 25 miles (40 km) to the northwest of Milan.
Terminals
Malpensa Airport has two terminals which are quite far apart, so we recommend checking which terminal you fly out of because the bus or train to get to each terminal can vary. If you do make a mistake and go to the wrong terminal, don't worry since both terminals are connected by a free shuttle that runs every 7 minutes.  
Normally most traditional airlines fly from Terminal 1, and Terminal 2 is for low-cost airlines, especially EasyJet.
Getting to Milan from Malpensa Airport
Train
Two train routes connect Terminal 1 to Milan's centre: the Malpensa Express and Trenitalia. The Malpensa Express takes 50 minutes to the end of the line and runs every 20 – 40 minutes. It will take you to Milano Centrale, Cadorna or Milan Porta Garibaldi. A one-way ticket to Milano Centrale or Cadorna costs € 13 (US$ 14.20) and trains run every 15 minutes approximately.
Bus
The bus company called Autostradale has a permanent bus service that connects the Central Station of Milan with Malpensa Airport's two terminals. The buses depart from Milan to the airport from 4 am to 11 pm, if you land in Malpensa, the first bus to leave the Airport to Milan is at 6 am until 12:30 am (midnight). A bus leaves every 20 minutes and it takes nearly an hour to get to the centre.
The bus costs € 8 (US$ 8.70) per journey or € 14 (US$ 15.20) if you buy a return ticket. Children (aged between 3 and 11) pay € 5 (US$ 5.40) per journey.
Transfer service
The easiest and most comfortable option is to book a private airport transfer service. A chauffeur will be waiting for you at your Terminal with a sign with your name on it and will take you directly to your hotel. If you want a hassle-free journey, without being swindled and avoid being misunderstood, you can book a private airport transfer online with Introducing Milan. The service costs € 90 (US$ 98).
Taxi
Malpensa is quite far from Milan's city centre; therefore, taking a taxi is rather expensive. The journey has a fixed price of € 95 (US$ 103.40) (more expensive than the transfer service). The taxi driver shouldn't apply any extra charges. It takes 50 minutes to get to Milan.