Shopping in Milan
Despite the rankings changing every year, New York City, Rome, Paris, London and Milan are always ranked first as fashion capitals of the world. Milan has one of the most prestigious catwalks in the world (Milan Fashion Week) and some of the best Fashion Schools.
The fashion quadrilateral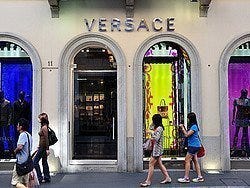 Via Montenapoleone, the best shopping street
The quadrilatero della moda (fashion quadrilateral) is formed by the most elegant shopping streets of Milan. This part of the city is packed with high-end boutiques and brands like Prada, Gucci, Moschino, Versace and Bulgari.
The most renowned high-end streets in Milan are Via Montenapoleone and Via della Spiga. Between these two streets are other shopping streets that make up the famous quadrilateral, although none are as prestigious as the two previously mentioned.
All the stores on the fashion quadrilateral are high-end brands, so if you are visiting Milan on a budget, do not expect to find any low-cost shops in this area. Nevertheless, we recommend visiting the area to observe the window displays and the people walking by.
Galleria Vittorio Emanuele II
The glass covered shopping arcade houses some of the most prestigious shops in Milan. You can find more information about these galleries on the following link: Galleria Vittorio Emanuele II.
Affordable shopping streets in Milan
If you would like to do some shopping in Milan, the city's most popular fashion stores are in the following streets: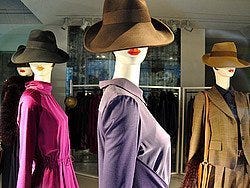 Window display of a shop in Milan
Corso Vittorio Emanuele II: This street runs from Piazza del Duomo to San Babila and has shops like Diesel, Replay, Zara or H&M.
Corso di Porta Ticinese: Between the Via Edmondo de Amicis and the Piazza 24 Maggio are Milan's most alternative stores. Custo, Diesal or Miss Sixty share the area with vintage clothing boutiques and young designers.
Via Torino: Part of the Piazza del Duomo, the Via Torino has the most popular brands like Zara, H&M, Pimkie, Calzedonia, Foot Locker and Pull and Bear.
Corso Buenos Aires: Although it is a bit far out and not very pretty, it is still an important commercial street. The shops are like the ones in Via Torino.
Milan's department stores
There are very few department stores in Milan. This said, the Rinascente, which is a department store with luxury brands and expensive goods is in the Piazza del Duomo. The advantage is that it opens every day of the week. The shopping center's top floor has very enticing restaurants and terraces.
Opening times
If you would like to check out Milan's opening times, click on the following article: Opening times in Milan.