Museo della Scienza e della Tecnologia
Although Milan's Museo nazionale della Scienza e della Tecnologia "Leonardo da Vinci" is the largest museum of science and technology in Italy, perhaps it is most interesting for specialists, and those who work in the area.
The Museo nazionale della Scienza e della Tecnologia "Leonardo da Vinci" was founded in 1953 to show the most important elements that have changed the scientific and technological world and have fomented the evolution of the sectors throughout history.  
History
The museum is housed in the former San Vittore al Corpo Monastery, built during the sixth century. This monastery was also previously used as a hospital and military headquarters.
During World War II, the monastery was severely damaged and, after being reconstructed in 1947, it was transformed into a museum containing one of the world's best collections of science and technology.
Exhibitions
The museum's large collection is housed in several buildings and is divided by departments including metallurgy, casting and transportation, physics, optics, acoustics, astronomy, development of calculus, timekeeping, press, cinema, photography, telephone and television.
The transport area contains the first Italian locomotive and a huge boat and submarine.
One of the most special parts of the museum is dedicated to Leonardo da Vinci, the man who dominated the fine arts, science and technology. In the gallery dedicated to him, visitors can see wooden models of various of the genius's inventions.
Ideal for children perhaps not great for tourists
The Museo nazionale della Scienza e della Tecnologia is focused on the science world and its exploration. It is an investigation centre where children can explore the various sciences thanks to interactive exhibitions. However, it might not be as interesting for those who are not science fans.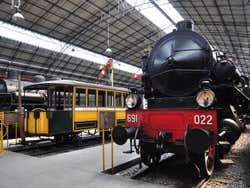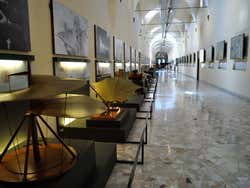 Schedule
Tuesday to Friday: from 10 am until 6 pm.
Saturday and public holidays: from 10 am until 7 pm.
Closed: Every Monday, 24 and 25 December, 1 January
Price
Adults: € 10 (US$ 10.80)
People under 25 and over 65: € 7.50 (US$ 8.10)
Children (aged less than 3), Disabled people and one carer: Free entry.