Milan Archaeological Museum
The Archaeological Museum of Milan is located in the former San Maurizio convent and features archaeological finds from different periods.
The Archaeological Museum of Milan is housed in the former convent of the Monastero Maggiore and the church of San Maurizio, which were both founded during the eighth and ninth centuries. The "museo" features archaeological finds from several periods.
The site was also previously occupied by a Roman residential building dating from between the first and third century, as well as a section of the city walls and a Medieval fortified tower.
Exhibitions
The collections are grouped together based on where they were found. The first part of the museum is dedicated to ancient Milan (Mediolanum). After walking past the cloister where visitors can observe the remains of the wall and a tower built during the third century, you will come across Roman, Greek and Etruscan findings.
The museum's prehistoric and Egyptian collections are located in the Castello Sforzesco.
One of many
For us, the highlight of the Archaeological Museum of Milan is its privileged location. Visitors will be able to see the remains of the Roman city wall, which are quite impressive. Apart from this, we would recommend this museum to those particularly interested in archaeology.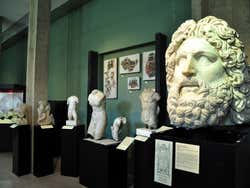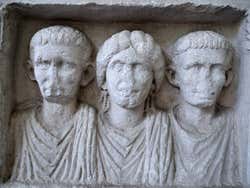 Schedule
Tuesday to Sunday: 9 am until 5:30 pm.
Monday: closed
Price
Adults: € 5 (US$ 5.40)
Students, EU citizens between 18 and 25, Seniors over 65: € 3 (US$ 3.20)
Children under 18 / Disabled people: Free
Free admission: Every first and third Tuesday of the month from 2 pm and every first Sunday of the month
Transport
Metro: Cadorna, lines 1 and 2.
Tram: líneas 16, 19 and 20.
Buses: lines 50, 58 and 94.